"Read The Fine Print: Comparing disarmament texts, before and after Trump"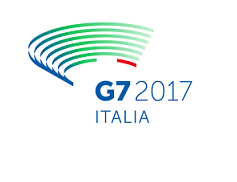 April 20, 2017
By Paul Meyer
Senior Fellow, The Simons Foundation
Published by OpenCanada.org
April 20, 2017
Visit OpenCanada.org at the link below for this commentary by Paul Meyer, Senior Fellow, on the negative influence of the Trump Administration as evident in comparing the G7 Foreign Ministers' statements on nonproliferation and disarmament issued after their April 2016 and April 2017 meetings.
-What a difference a year makes, writes Paul Meyer, as he asks whether changes to the G7's official statements signal a retreat from disarmament goals. 
 
Amb. (Ret) Paul Meyer is Adjunct Professor of International Studies and Fellow in International Security, Simon Fraser University in Vancouver, Canada; and Senior Fellow in Space Security, The Simons Foundation.