"Trump's Nuclear Weapon Policy: A loose cannon in the White House?"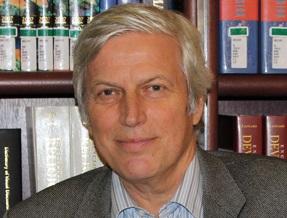 January 3, 2017
Commentary by Paul Meyer
Senior Fellow, The Simons Foundation
Published by OpenCanada.org
January 3, 2017
Following President-elect Donald Trump's comments on U.S. nuclear capabilities over the holidays, 2017 begins with worrisome questions about his intentions.  Visit OpenCanada.org at the link below for commentary by Paul Meyer, Senior Fellow at The Simons Foundation.
Amb. (Ret) Paul Meyer is Adjunct Professor of International Studies and Fellow in International Security, Simon Fraser University in Vancouver, Canada; and Senior Fellow in Space Security, The Simons Foundation.