Professor the Hon. Gareth Evans, A.C., Q.C.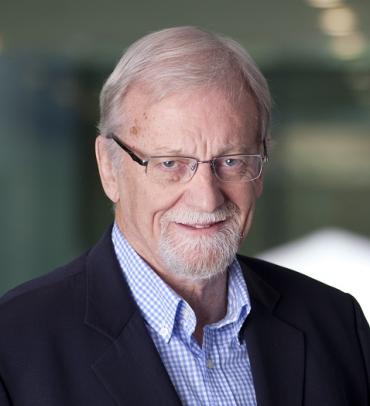 Professor the Hon Gareth Evans, A.C., Q.C., has been Chancellor of the Australian National University since 2010 and is Chair of the International Advisory Board of the Centre for Nuclear Non-Proliferation and Disarmament (CNND), Crawford School of Public Policy, ANU College of Asia and the Pacific, Australian National University. He is also President Emeritus of the Brussels-based International Crisis Group, the independent global conflict prevention and resolution organization which he led from 2000 to 2009, and Co-Chair of the International Advisory Board of the Global Centre for the Responsibility to Protect. He was a Professorial Fellow at the University of Melbourne from 2009 to 2012 and is now an Honorary Professorial Fellow at the Australian National University.
Prof. Evans previously spent 21 years in Australian politics, thirteen of them as a Cabinet Minister. As one of Australia's longest serving Foreign Ministers (1988-1996), he is best known for his roles in initiating the Canberra Commission on the Elimination of Nuclear Weapons and developing the UN peace plan for Cambodia. He also played a significant role in concluding the Chemical Weapons Convention and in the founding of the Asia Pacific Economic Cooperation (APEC) forum. Prof. Evans was Co-Chair of the International Commission on Intervention and State Sovereignty (ICISS), which produced the report, The Responsibility to Protect, and a member of The Weapons of Mass Destruction Commission.
Prof. Evans is a Principal Signatory of Global Zero.

Click here for more information and a complete biography.

Selected articles and publications by Gareth Evans are available below.