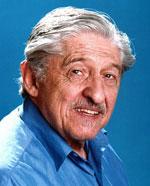 Saul Mendlovitz is Dag Hammarskjold Professor of Peace and World Order Studies at the Rutgers University School of Law, New Jersey, and a founding member and Chairman of the International Steering Committee of Global Action to Prevent War (GAPW). GAPW is a transnational coalition of individuals, civil society organizations and states promoting a comprehensive political and legal program that aims to drastically reduce armed violence, war, internal armed conflict and genocide.
The Simons Foundation's work with GAPW began with the 2003 Genocide and Crimes Against Humanity conference, which was co-sponsored by The Simons Foundation. At that time Prof. Mendlovitz, as Co-Founder of GAPW, proposed to the conference a UN Constabulary Force as part of the International Criminal Court (ICC). The standing force, named a UN Emergency Peace Service (UNEPS), would intervene in the event of genocide or crimes against humanity. The Simons Foundation has participated and supported this project as it moved forward.
Prof. Mendlovitz sits on the boards of the Arms Control Association, Global Education Associates, the Law and Humanities Institute, and the America–Israel Council for Israeli Palestinian Peace. He is the Founding Co-Director of the World Order Models Project (WOMP) and Vice-President of the Lawyers' Committee on Nuclear Policy. Prof. Mendlovitz represents the International Association of Lawyers Against Nuclear Arms (IALANA) at the UN and is a member of the Lindisfarne Association and the Council on Foreign Relations.