The Canadian Defence Policy Review Briefing Papers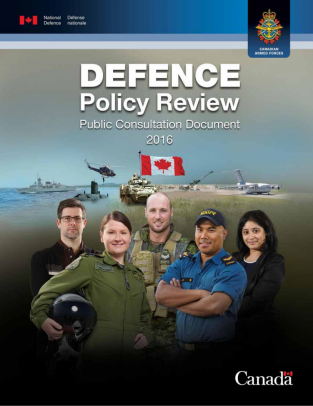 Briefing papers on The Canadian Defence Policy Review by Ernie Regehr, O.C., Senior Fellow in Defence Policy and Arctic Security, The Simons Foundation. 
About The Canadian Defence Policy Review briefing papers
The public consultations on Canadian defence policy were intended to contribute to the development of a "new" defence policy for Canada, to be released in early 2017. The process engaged Canadians beyond officialdom and the established "defence community," and the outcome will have important implications for the kinds of key defence decisions that every Canadian Government faces – including major procurement projects and the deployment of forces overseas.
The following briefings are offered as a contribution to the public debate and will focus on defence at home, contributions to international peace and security, and key procurement and program decisions.
Ernie Regehr, O.C.
Senior Fellow in Defence Policy and Arctic Security
The Simons Foundation
eregehr@uwaterloo.ca
IN THE NEWS:
"Should the Canadian Armed Forces purchase armed drones?"
Face to Face with Ernie Regehr and David J. Bercuson
Legion Magazine, July/August 2016