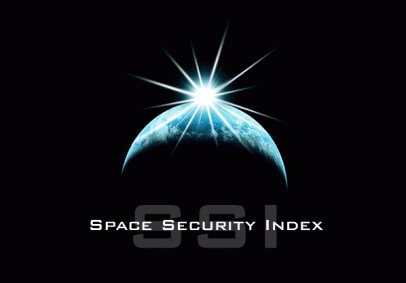 The purpose of the Space Security Index (SSI) is to facilitate dialogue on space security challenges and potential responses. The annual report also provides a comprehensive pedagogical tool on the concept of space security to inform debate among stakeholders and policy-makers. Therefore, the Space Security Index provides facts and focus in an important debate that has become unnecessarily polarized.

It is the first and only annual, comprehensive, and integrated assessment of space security. Based on nine indicators of space security, it provides background information and in-depth analysis on key space security trends and developments. The annual assessment has two key components:
A policy-neutral fact-base of trends and developments in space security based on primary, open-source research.

An assessment of the status of space security based on a consultative process engaging a broad cross-section of space stakeholders through an online expert survey and a working

group of space experts.
The definition of space security guiding this report reflects the intent of the 1967 Outer Space Treaty that outer space should remain open for all to use for peaceful purposes now and in the future:
"The secure and sustainable access to, and use of, space and freedom from space-based threats."
Space Security Index 2018 is the fifteenth volume of the annual report and tracks developments and activities in 2017 related to four indicators of the security of outer space – environmental sustainability, access to and use of space, technologies for space security, and space governance – to capture long-term changes. 
It is part of the broader Space Security Index (SSI) project, which aims to improve transparency on space activities and provide a common, comprehensive, objective knowledge base to support the development of national and international policies that contribute to the security and sustainability of outer space.
Click here to download the SPACE SECURITY INDEX 2018 - Executive Summary
Click here to purchase the SPACE SECURITY INDEX 2018 - Full Report
Space Security Index 2018 was produced by a group of civil society and academic organizations that was led by Project Ploughshares. Partners include The Simons Foundation Canada; the Institute of Air and Space Law at McGill University in Montreal, Quebec; the Space Policy Institute at The George Washington University in Washington, DC; the Research Unit on Military Law and Ethics at the University of Adelaide Law School in Australia; and the School of Law at Xi'an Jiaotong University in China.