2018 Space Security Conference - Space Security: The Next Chapter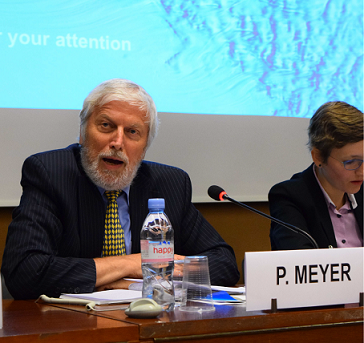 May 8, 2018
In 2002, The Simons Foundation and Project Ploughshares, in partnership with Canada's Department of Foreign Affairs and International Trade (now Global Affairs Canada), initiated what has become the annual Outer Space Security Conferences organized by the United Nations Institute for Disarmament Research (UNIDIR) at the Palais des Nations in Geneva.  The Simons Foundation continues to partner with UNIDIR to develop and fund the Outer Space Security Conferences, which are held to inform the UN Conference on Disarmament on issues of space security, the peaceful uses of outer space and the prevention of an arms race in outer space.

The 2018 Space Security Conference, Space Security: The Next Chapter, was held May 7-8, 2018 to examine the existing framework for space governance to identify what aspects remain relevant to the emerging order in outer space, as well as what elements might be updated. In this way, UNIDIR and its partners, The Simons Foundation and Secure World Foundation, hope to explore how the international community can start a new chapter of space security dialogue.

See the following link for the presentation made by Paul Meyer, The Simons Foundation's Senior Fellow in Space Security: "Do TCBMs have a Future?"

A full report of the 2018 UNIDIR Space Security Conference will be forthcoming.
More information and reports on the previous Outer Space Security Conferences at the United Nations in Geneva are available from The Simons Foundation and from UNIDIR.
Amb. (Ret) Paul Meyer is Senior Fellow in Space Security, The Simons Foundation; Adjunct Professor of International Studies and Fellow in International Security at Simon Fraser University in Vancouver, Canada; and Chair, Canadian Pugwash Group.