"Canada must show up for a nuclear weapons ban negotiation"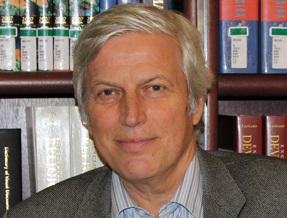 October 28, 2016
Commentary by Paul Meyer
Senior Fellow, The Simons Foundation
Published by The Hill Times
October 28, 2016

Visit The Hill Times for commentary by Paul Meyer on Canada's position related to the United Nations General Assembly First Committee resolution, "Taking Forward Multilateral Nuclear Disarmament Negotiations" (L41), which authorizes negotiation of a nuclear weapons ban.
"Prime Minister Justin Trudeau's government has trumpeted that 'Canada is back' at the UN. We would seem to be moving 'backwards' on our UN engagement if we persist in snubbing the efforts of the majority of states to initiate inclusive negotiations on nuclear disarmament."
Amb. (Ret) Paul Meyer is Adjunct Professor of International Studies and Fellow in International Security, Simon Fraser University in Vancouver, Canada; and Senior Fellow in Space Security, The Simons Foundation.