"A failed nuclear NPT review conference: Fin de regime?"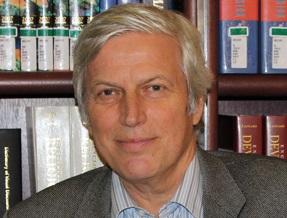 May 26, 2015
Commentary by Amb. (Ret'd) Paul Meyer
Senior Fellow, The Simons Foundation
Published by Canadian International Council's OPENCANADA.ORG, Canada's Hub for International Affairs
May 26, 2015
Arguing over a middle east conference obscured a more significant tension — the power struggle between nuclear and non-nuclear weapon states to influence the disarmament agenda.
The once-every-five-years review conference of the Nuclear Nonproliferation Treaty (NPT) ended on May 22 without an agreed outcome document. Such a failure is not unprecedented; the 2005 review conference suffered a similar fate. What this inability to agree on a consensus outcome signifies in fact is a fundamental gap in the appreciation of the treaty's functioning on the part of its 189 states parties.
Much of the attention to this failure has focused on the rejection of a text on the Middle East by the United States, supported by the UK and Canada. This text outlined an approach to convening a conference on a Weapons-of-Mass-Destruction-free zone in the Middle East involving all states of the region that had been agreed to at the 2010 review conference but which had proven impossible to hold given disagreements amongst the concerned states.
The approach proposed this time was to have the conference convened at a set date without a prior consensus on its agenda or modalities.
Given the differing security priorities of the Middle Eastern states — notably Israel, the sole non-NPT state in the region; Iran and the Arab states led by Egypt — this exercise was always going to be something of a diplomatic high-wire act to pull off. To have succeeded would have required an extraordinary amount of cooperation and flexibility amongst the concerned states and this regrettably was not forthcoming. An imposed solution was not going to be acceptable.
But the dust-up over the Middle East conference has obscured a more fundamental reason for the failure to agree on a substantive outcome at the review conference.  Continue reading at OPENCANDA.ORG...
Amb. (Ret'd) Paul Meyer is a Fellow in International Security, Centre for Dialogue, Simon Fraser University in Vancouver, Canada, and Senior Fellow, The Simons Foundation.