Former Commander of U.S. Nuclear Forces and International Military Experts Call for End to Hair-Trigger Alert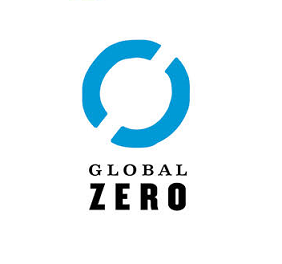 April 30, 2015
Global Zero Commission Chaired by Gen. (Ret.) James E. Cartwright Urges Immediate Action by U.S. and Russia Followed by Global Agreement 
NEW YORK — As world leaders descend on the United Nations for the Non-Proliferation Treaty (NPT) Review Conference, the international Global Zero Commission on Nuclear Risk Reduction – led by former U.S. Vice Chairman of the Joint Chiefs of Staff General James E. Cartwright and comprised of military experts – call for ending the Cold War-era practice of keeping nuclear weapons on hair-trigger alert. The Commission's extensive report calls for (1) an urgent agreement between the United States and Russia to begin a phased stand-down of their high-alert strategic forces, and (2) a longer-term global agreement requiring all nuclear weapons countries to refrain from putting nuclear weapons on high alert.
Click here to view the complete report: Global Zero Commission on Nuclear Risk Reduction - De-Alerting and Stablizing the World's Nuclear Force Postures
Cartwright and Global Zero Co-Founder Dr. Bruce Blair will present the detailed proposal at the United Nations on Thursday, April 30 from 1:15 p.m. to 2:30 p.m. EDT at a special event during the outset of the NPT Review Conference. The event will be hosted by Global Zero, in partnership with the Ministries of Foreign Affairs of Switzerland, Sweden and New Zealand and will take place in the ECOSOC Chamber of the U.N. Headquarters.
Urgent action is needed, according to the Commission, because of heightened tensions between the United States and Russia, ongoing geopolitical and territorial disputes involving other nuclear countries that could escalate, and an emerging global trend toward placing nuclear weapons on high alert. The Commission report will make the case that a multinational de-alerting agreement could greatly mitigate the many risks of nuclear weapons use, including from computer error, cyber launch, accidental detonations, unauthorized "insider" launch, false warning of enemy missile attack, and rushed nuclear decision-making. 
The Global Zero Commission on Nuclear Risk Reduction, convened by Global Zero, is comprised of former generals, admirals, defense ministers and national security experts from China, France, Germany, India, Israel, Italy, Japan, South Korea, Pakistan, Russia, the United Kingdom and the United States.  
Global Zero, the international movement for the elimination of all nuclear weapons, has grown to include 300 eminent leaders and half a million citizens worldwide. Its step-by-step plan to eliminate nuclear weapons has been endorsed by political leaders and leading newspapers, the Financial Times concluding that, "Global Zero's plan has shown the direction to be travelled; the world's leaders must now start moving." For more information, please visit www.globalzero.org. 
Also see:
"Ex-U.S., Russian brass: 'De-alert' nukes or risk disaster" by Bryan Bender
Published by Politico
April 29, 2015
"How to Avert a Nuclear War" by James E. Cartwright and Vladimir Dvorkin
Published by The New York Times
April 19, 2015

The Simons Foundation is the principal sponsor of Global Zero and Dr. Jennifer Allen Simons is a Founding Partner and Canada Chair of Global Zero.