International Criminal Justice: The State of Play Conference Report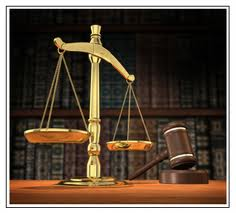 December 2, 2015
The International Criminal Justice: The State of Play Conference was held in Vancouver on March 19-20, 2015.  The event was co-sponsored by The Simons Foundation and the School for International Studies at Simon Fraser University, and chaired by The Hon. Louise Arbour, C.C., G.O.C., in her position as the 2014-15 Simons Visiting Chair in Dialogue in International Law and Human Security at Simon Fraser University.
The goal of this conference was to assess the current state of international criminal justice through a close examination of the workings of International Criminal Court, related tribunals and national courts exercising both their domestic and universal jurisdiction. These forms of accountability were considered through a series of lenses, from those of legal practitioners, scholars, international actors and activists who seek to utilize or challenge the viability of the concept. In this sense, the workshop was about both legal theory and the day-to-day workings of the law in a variety of contexts and jurisdictions.
Most importantly, the goal was not simply to understand how international criminal justice has evolved since the creation of the ICC. The conference aimed to offer a vision of the future path for this concept, and its viability in a global context in which state sponsored violence and the potency of non-state actors remain a significant challenge to accountability and justice. It also explored its viability in a series of local contexts in which global networks of activists, jurists, and scholars continue to press the case for accountability: local efforts to prosecute former military and government officials in Argentina, Chile, Peru, Guatemala and elsewhere for human rights violations dating to the 1960s remain unabated. Meanwhile, general amnesties are no longer the standard fare of negotiated peace agreements while realistic accountability measures are difficult to enact, and even more so to implement.
Click here for more information on the International Criminal Justice: The State of Play Conference or download the conference report below.