A modest NATO line in Eastern Europe? Defending the Baltics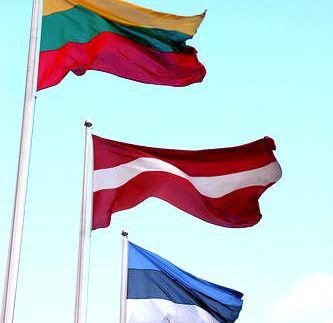 February 17, 2017
See The Simons Foundation's page on The Canadian Defence Policy Review for briefing papers by Ernie Regehr, O.C., Senior Fellow in Defence Policy and Arctic Security at The Simons Foundation.
February 17, 2017
NATO is now establishing what the Globe and Mail called "a modest NATO force to draw a line in Eastern Europe" and what NATO itself calls its "biggest reinforcement of collective defence since the end of the Cold War." Either way, it hasn't erased doubts about the willingness, or wisdom, of the alliance's threat to take direct military action against Russia and thereby raise the spectre of nuclear weapons use. Indeed, these eminently rational doubts could sensibly be elevated to the level of firm policy – not only because any military confrontation in serious danger of descending to nuclear use ought never to be regarded an option, but also because redressing Baltic vulnerability to Russian interference has more to do with strong governance than heightened military firepower.   
In his farewell address, President Barak Obama spoke about challenges to democracy – including growing inequality, demographic shifts, terrorism – and warned that how democracy is practised impacts not only politics and the economy, but also America's ability to protect its homeland. In other words, the security foundation of any state is good governance. Military forces are obviously directly relevant to national security, but it is respected, fair, and inclusive democratic institutions and processes that are the bedrock on which a durably secure national home is built.
It's a reality that applies to the Baltics, but it is rarely reflected in the go-to responses of states when they are feeling vulnerable. After decades of failed military adventures, high-profile military mobilizations remain the default response to vulnerability, and part of the reason can surely be found in another January Presidential farewell address, this one by Dwight Eisenhower in 1961. In it the former General of course issued his famous warning of the "unwarranted influence" – "economic, political, even spiritual" – of the military-industrial complex. Five and a half decades later, it is the ongoing failure to heed both of those warnings – that the links between governance and security are key, and that the overweening influence of the military distorts behaviour – that reflexively drives states toward sabre rattling in response to security challenges.  
The Russian military threat and NATO response
The point is obviously not that Estonia, Latvia, and Lithuania and its allies should be sanguine about threats of Russian interference. The threat is by all accounts real. The US Council on Foreign Relations conducted a survey last November of foreign policy experts inside and outside of government who identified the threat of a military confrontation between NATO and Russia over Eastern Europe as one of only a few "top tier" threats for 2017. The experts actually judged the likelihood of a direct east-west military clash to be "moderate," but understandably said the impact would be "high" if it happened. A severe crisis involving North Korea was seen to be in the same category. Increased violence in Afghanistan, another top tier threat, was judged to be the reverse – highly likely but of only moderate impact on international peace and stability.
On the military threat to the Baltics, a US Rand Corporation study concluded that, without further NATO counter measures, the Russians could quickly (within 60 hours) reach the outskirts of the three Baltic capitals and leave NATO with some highly unpalatable options. In such an event, NATO could mobilize for a subsequent counter-attack that would inevitably pull it into a drawn-out war with the danger of going nuclear; it could launch an immediate nuclear response, with no guarantees about the outcome; or it could acquiesce and settle in for a fully resurrected and long-term Cold War with Russia. The study argued that with the right counter measures NATO could dissuade Russia from attacking in the first place. Early deployment of six or seven brigades (roughly 25,000 t0 35,000 troops) to the Baltics, backed up with NATO's superior air and naval power, would demonstrate to Russia that it would not gain critical advantage from a military blitz.
While NATO has put some 300,000 NATO troops on alert, it's deployments to the Baltics are rather more modest than the Rand experts advised. NATO's Response Force has been expanded from 13,000 to 40,000 troops, including a Very High Readiness Joint Task Force (the "Spearhead Force") of some 20,000 troops (of which 5,000 were designated to be ground forces). These "spearhead" forces are based in their home countries but available for quick deployment. NATO also agreed to deploy land forces (battalions of about 1,000 soldiers each) to Estonia, Latvia, Lithuania, and Poland. Canada agreed to lead the force in Latvia, contributing about 450 troops which will deploy in the spring of 2017. There are other elements to NATO's Operation Reassurance, and more than 200 Canadian troops are deployed in Poland to conduct exercises and improve interoperability with states in the region (American deployments to Europe include some 3,000 troops to Poland and 300 to Norway in January 2017). A succession of Canadian frigates is serving with NATO's Standing Maritime Group 2 in the Mediterranean, participating in exercises and operational visits – HMCS St. John's being the most recent ship to participate, carrying a crew of about 240, including an Enhanced Naval Boarding Party and a CH-124 Sea King helicopter. Earlier Canadian involvements have included fighter aircraft in the Baltic Air Policing mission.  Continue reading...
Ernie Regehr, O.C. is Senior Fellow in Defence Policy and Arctic Security at The Simons Foundation, and Research Fellow at the Centre for Peace Advancement, Conrad Grebel University College, University of Waterloo.