"Prospects for Progress on Space Security Diplomacy"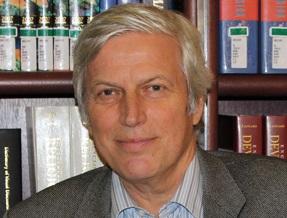 October 18, 2016
Presentation by Paul Meyer
Senior Fellow, The Simons Foundation
United Nations Headquarters
New York, NY
October 18, 2016
See the following for the text of Paul Meyer's presentation at the Space Security Index side event, Tracking Space Security: Are We Ready to Go Live?, held during the United Nations General Assembly First Committee in New York.
The Diplomacy of Space Security is a difficult realm in which to assess progress. There are no set benchmarks and little movement on which to base a call as to whether matters are progressing or regressing. To a degree it resembles a "glass half full or half empty" type of determination.
At the same time there is no question that the use of space is growing exponentially with some 1400 satellites currently active and over 60 states or consortium owning space assets. Every country on the globe is benefiting from space-enabled services and the collective contribution of space to the world's security and well-being is enormous if hard to quantify. All of this activity is premised on continuation of the relatively benign operating environment of space, free up to this point from man-made attacks or threats against space assets.
The legal basis for this situation lies in the 1967 Outer Space Treaty with its far-reaching provisions that provide space with a special 'global commons' status, forbid stationing of WMD in orbit or militarization of celestial bodies, and specify that the use of space should be for "peaceful purposes" and in the interests of all.
The Outer Space Treaty was a major accomplishment in international cooperation and merits celebration at its 50th anniversary next year at a level commensurate with its significance for the outer space regime we all benefit from today. It would be appropriate for the over 100 states parties to the treaty to convene the first ever meeting of states parties to mark this landmark agreement and its golden anniversary. Unfortunately, the three depositary governments of this treaty (Russia, US and UK) have shown scant interest in undertaking any commemorative action on behalf of the treaty let alone take an innovative step such as convening a meeting of its parties.  Continue reading...
Amb. (Ret) Paul Meyer is Adjunct Professor of International Studies and Fellow in International Security, Simon Fraser University in Vancouver, Canada; and Senior Fellow in Space Security, The Simons Foundation.