Russia, NATO, and Baltic vulnerability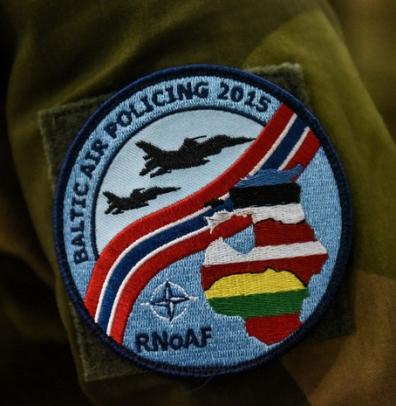 August 31, 2015
See The Simons Foundation's Disarming Arctic Security page for briefing papers on military policies and practices in the Arctic region by Ernie Regehr, Senior Fellow in Arctic Security at The Simons Foundation.
August 31, 2015
Russia, NATO, and Baltic vulnerability
The Pentagon is sending state-of-the-art F-22 fighter aircraft to Europe for the first time, further confirmation that NATO and Russia have locked themselves into increasingly provocative military behaviour from the Arctic Ocean to the Black Sea. Both sides obviously believe demonstrations of intimidating military capacity enhance security, but it's an article of faith unsupported by evidence. In fact, vulnerability to military interference in states small or large owes much more to political weakness than to military weakness or the lack formidable friends. In other words, preserving national sovereignty and defending against foreign predators – in Estonia, Latvia, Lithuania, for example – depend much more on the quality of governance than on military preparedness and defence.
When Russian Parliamentarians, demonstrating that the art of provocation in Russia extends well beyond its president, recently questioned the constitutionality of the process by which Estonia, Latvia, and Lithuania gained their independence after the fall of the Soviet Union, the Baltics, not surprisingly, became even more nervous than they already were. With their significant Russian-speaking populations (about one-quarter of the populations of Estonia and Latvia, and about six percent in Lithuania), which the Russian President insists are deserving of his protection, the Baltics are looking to NATO for security assurances. Even Russia's only non-NATO Arctic neighbours, Finland and Sweden, are making a show of edging closer to the Alliance.
NATO's default response is to flex its military muscle. The F-22, primarily an air-to-air fighter, meaning it is oriented toward combat with other advanced fighters, such as Russia's, is thus to be part of the "European Reassurance Initiative" designed, as Defense News put it, "to soothe concerns among European allies in the face of increased Russian aggression." Canadian Naval, Air, and Land forces have also been deployed under "Operation Reassurance. Of course what NATO and Russia are now doing is anything but reassuring. In this worsening climate of political suspicion, they are jointly preparing to do precisely the one thing they must obviously never do (and which, frankly, they are unlikely to do over the Baltics) – that is, go to war with one another.
War games have once again become a primary means of NATO/Russia communication (the Pentagon having explained that the F-22 mission in Europe is "designed to send a message to Russia"). In June of this year, NATO's "Allied Shield" exercise involved 15,000 personnel in land, air, and sea maneuvers along the frontier with Russia, including the first deployment of the Very High Readiness Joint Task Force NATO established in the wake of the Ukraine crisis, simulating responses to everything from large-scale state-to-state attacks to low-level incursions and destabilization tactics. Already in 2014, NATO states conducted more than 200 NATO and national exercises in Europe and mounted a four-fold increase in air patrols and interceptions of Russian military aircraft in operations from the Arctic to the Black Sea, much of the increase focused on the Barents and Baltic Seas. In October, NATO will conduct a much larger exercise, involving up to 36,000 personnel.  Continue reading....
Ernie Regehr, O.C. is Senior Fellow in Arctic Security at The Simons Foundation, and Research Fellow at the Institute of Peace and Conflict Studies, Conrad Grebel University College, University of Waterloo.