"Sleepwalking towards the 2020 review of the Nuclear Non-Proliferation Treaty"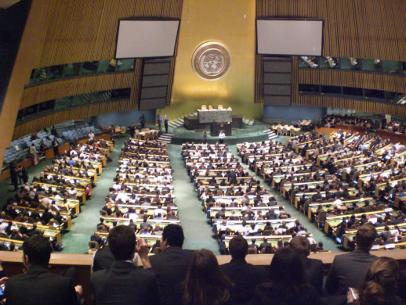 May 8, 2018
Commentary by Paul Meyer
Senior Fellow, The Simons Foundation
Published by OpenCanada.org
May 8, 2018
 
Visit OpenCanada.org at the link below for Paul Meyer's commentary on the recent Preparatory Committee for the 2020 Review Conference of the Parties to the Treaty on the Non-Proliferation of Nuclear Weapons (NPT)  and his thoughts on NPT reform and Canada's role.
-Following the recent NPT preparatory committee meeting in Geneva, Paul Meyer asks if member states are avoiding the most urgent questions around the fate of nuclear weapons.  
Amb. (Ret) Paul Meyer is Senior Fellow, The Simons Foundation; Adjunct Professor of International Studies and Fellow in International Security at Simon Fraser University in Vancouver, Canada; and Chair, Canadian Pugwash Group.