"The U.S. missile defence boondoggle"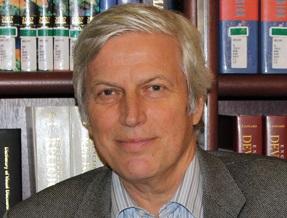 August 4, 2016
Commentary by Paul Meyer, Senior Fellow, The Simons Foundation
Published by OpenCanada.org
August 4, 2016
Last month, the NGO Union of Concerned Scientists issued a damming report on the US effort to develop a strategic ballistic missile defence system ("Shielded from Oversight: The Disastrous US Approach to Strategic Missile Defense" - www.ucsusa.org). This impressive contribution to evidence-based policy making inspired Paul Meyer to write this brief commentary on the report's highlights and to suggest that it might serve as a cautionary tale for those in Canada attracted to this US program.
Visit OpenCanada.org at the link below for his comments.
"The U.S. missile defence boondoggle" - A recent report criticizing the United States' approach to missile defence serves as a warning for countries considering collaboration on the system.
Amb. (Ret'd) Paul Meyer is Adjunct Professor of International Studies and Fellow in International Security, Simon Fraser University in Vancouver, Canada; and Senior Fellow in Space Security, The Simons Foundation.