"A rules-based or US-based international order for Iran?"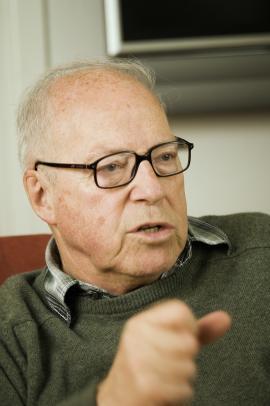 July 8, 2019
Commentary by Dr. Hans Blix
Former Swedish Foreign Minister and Director-General Emeritus of the IAEA
Published by the European Leadership Network
July 8, 2019
Visit European Leadership Network for this commentary from Dr. Hans Blix clarifying how the Joint Comprehensive Plan of Action (JCPOA) with Iran will operate given the legally binding UN Security Council sanctions.
Dr. Hans Blix, former Swedish diplomat, is Director-General Emeritus of the IAEA and previously served as Chair of The Weapons of Mass Destruction Commission, Head of the UN Monitoring, Verification and Inspection Commission (UNMOVIC) and the International Atomic Energy Agency (IAEA), and is one of The Simons Foundation's Peace Leaders.