"Australia in the world: it's time to punch our weight"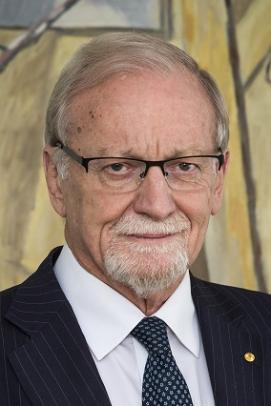 December 2, 2018
2018 Tom Uren Memorial Lecture
hosted by the Hon Anthony Albanese, MP
Petersham Town Hall
Sydney, Australia
December 2, 2018

In this lecture, Gareth Evans calls for "Less America … More self-reliance … More Asia … More global engagement".  
Visit www.gevans.org at the link below for Gareth Evans' Tom Uren Memorial Lecture delivered on December 2, 2018.  
Professor the Hon. Gareth Evans, AC, QC, is Chancellor of the Australian National University; President Emeritus of the International Crisis Group; and Co-chair of the International Advisory Board of the Global Centre for the Responsibility to Protect.  As a recipient of The Simons Foundation Award for Distinguished Global Leadership in the Service of Peace and Disarmament, he is also one of The Simons Foundation's Peace Shapers.