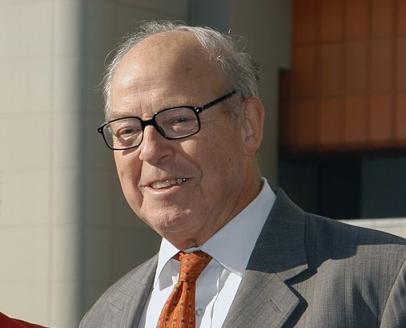 Dr. Hans Blix (photo courtesy of the IAEA), Director-General Emeritus of the IAEA and former Swedish diplomat and Minister of Foreign Affairs, served as Chairman of The Weapons of Mass Destruction Commission, which released its collective findings in the 2006 report: "Weapons of Terror: Freeing the World of Nuclear, Biological and Chemical Arms."
Dr. Blix was Director General of the International Atomic Energy Agency (IAEA) from 1981-1997 and the chief weapons inspector in Iraq as Executive Chairman of the UN Monitoring, Verification and Inspection Commission (UNMOVIC) from 2000-2003.
He was a member of Sweden's delegation to the United Nations General Assembly and a member of the Swedish delegation to the Conference on Disarmament in Geneva. He taught International Law before joining Sweden's Ministry of Foreign Affairs as Head of Department, Under-Secretary of State, and ultimately as Minister for Foreign Affairs.
Dr. Blix continues to devote his time and energy to eliminating the nuclear danger and is a Principal Signatory of Global Zero; a member of the European Leadership Network; and was recently appointed Chairman of the International Advisory Board of the United Arab Emirates' (UAE) Peaceful Nuclear Energy Program.
For more information, please visit Blix & Associates.


See below for some selected articles and publications.