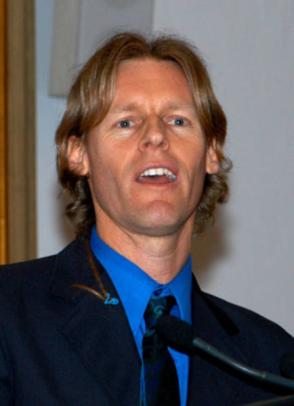 Alyn Ware has led key initiatives for nuclear abolition in New Zealand and internationally over the past 25 years. He is the Co-Founder and International Co-ordinator of the Parliamentarians for Nuclear Non-Proliferation and Disarmament (PNND) and the Vice President of the International Peace Bureau in which he is most active on the Disarmament for Development Program. He is also the Director of the Peace Foundation's Wellington office and the UN Decade for a Culture of Non-Violence Schools Outreach Programme.
Previously Alyn Ware served as Executive Director of the Lawyers' Committee on Nuclear Policy, an educational association of lawyers and legal scholars supporting the global elimination of nuclear weapons, and he was the UN Coordinator for the World Court Project, which led efforts to achieve an International Court of Justice ruling on the legality of the threat or use of nuclear weapons. In 1995 he co-founded Abolition 2000, an international network of over 2000 organisations calling to achieve a Nuclear Weapons Convention.
Alyn Ware currently holds a number of positions including Consultant for the International Association of Lawyers Against Nuclear Arms (IALANA). He is a board member and advisor to a number of international organisations including Abolition 2000, Middle Powers Initiative, Peace Boat, Mayors for Peace and the Global Campaign for Peace Education. He was the 2009 Right of Livelihood Award for his "...effective and creative advocacy and initiatives over two decades to further peace education and to rid the world of nuclear weapons."
Click here for more information and a complete biography.