"Can Canada play a part in averting the collapse of arms control?"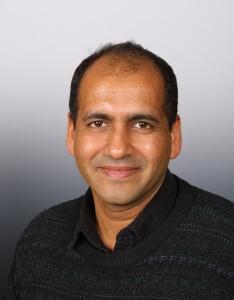 August 20, 2019
By M. V. Ramana, Simons Chair in Disarmament, Global and Human Security and Emily Enright, Master's Candidate in Public Policy and Global Affairs
School of Public Policy and Global Affairs
The University of British Columbia
Published by OpenCanada.org
August 20, 2019
As the Intermediate-Range Nuclear Forces Treaty (INF Treaty) falls apart due to a lack of US and Russian participation, Emily Enright and M. V. Ramana argue that Canada should help do its bit to avert the unravelling of global arms control.  Visit OpenCanada.org at the following link for the complete article.
Professor M.V. Ramana, Ph.D. is the Simons Chair in Disarmament, Global and Human Security at the School for Public Policy and Global Affairs, The University of British Columbia. 
Emily Enright is a master's candidate of public policy and global affairs at the University of British Columbia in Vancouver, and has been researching military and nuclear cooperation between Canada and the United States.