"Critical Mass" - News from GLOBAL ZERO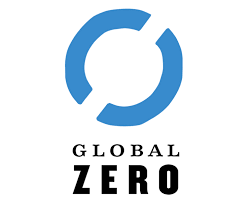 July 18, 2019
I am pleased to share with you this first edition of Critical Mass, an exclusive new communiqué to keep you, our high-level signatories and biggest supporters, up to speed on the Global Zero movement's many initiatives and progress.
Our small but industrious team is active on several fronts. From building Congressional support for extension of New START and a groundbreaking new plan for reductions in the US nuclear arsenal, to analyzing and intervening in nuclear flashpoints where risks of catastrophic escalation are highest, to developing a virtual reality simulation that uniquely impresses upon decision-makers the perils of hair-trigger alert and launch-on-warning, to advancing credible No-First-Use policies as "the new normal" among nuclear-armed nations – we've had our hands full, to say the least. I am also excited to share with you the first preview of our redeveloped Global Zero Action Plan: a politically feasible, time-bound, actionable roadmap to reach our ultimate ambition of zero nuclear weapons globally.
We are committed to regularly sharing with you throughout the year regarding Global Zero's analysis and activities, the contributions of your fellow Global Zero leaders, as well as opportunities to join and support our critical initiatives. Mindful of busy schedules and flooded inboxes, we aim to update you every two months or when urgent developments warrant.
I hope you find this newsletter informative and useful. Please don't hesitate to contact me directly at derek@globalzero.org or +1 202.525.9677 if you have any questions or feedback. 
Onward,
Derek Johnson
Executive Director
 
BIG UPDATES
Achieving a world without nuclear weapons seems a more daunting challenge today than it did a decade ago. Nuclear arms control now stands on the verge of collapse as key treaties begin to unravel and the danger of blundering into a nuclear conflict in multiple flashpoints increases. 
Our new "roadmap" reflects the creative thinking of Global Zero leaders – former senior officials and high-ranking military officials – who understand the new challenges facing nuclear disarmament and still share optimism in the capacity of nations to recognize their true security interests and to seek further cuts to global nuclear stockpiles.  Continue reading....
Jon Wolfsthal, Nuclear Crisis Group Director 
On February 14, a terrorist attack against Indian security forces sparked military action that could easily have led to wider conflict between India and Pakistan – two nuclear-armed nations. The Nuclear Crisis Group (NCG) asked six analysts to identify key lessons from the crisis. Continue reading...
Jessica Sleight, Program Director 
In response to the Trump administration's official Nuclear Posture Review, Global Zero developed a comprehensive alternative vision for the future of US nuclear policy. On March 6, Global Zero Co-Founder Dr. Bruce G. Blair presented that plan to the US House Armed Services Committee and testified on the need to dramatically reduce the US nuclear arsenal and abandon nuclear warfighting plans in favor of a "deterrence-only" posture that precludes the first use of nuclear weapons. Continue reading...
DEEP DIVE
The New Republic | July 2, 2019 
The Trump administration needs to provide clarity about U.S. objectives with Iran, argues NCG Director Jon Wolfsthal.  Continue reading...
Global Zero | July 1, 2019 
June 12 marked one year since Donald Trump and Kim Jong Un met in Singapore and agreed to pursue a denuclearized Korean Peninsula. Global Zero is tracking developments as they happen.  Continue reading...
Global Zero | June 26, 2019 
Escalating US-Iran tensions provide important lessons about how we might prevent unnecessary conflict that can go nuclear, writes GZ Program Associate Emma Claire Foley.  Continue reading...
National Interest | May 10, 2019 
The Trump administration needs reinvigorate nuclear arms control, starting with extending New START, write Global Zero US Chair Amb. Richard Burt and NCG Director Jon Wolfsthal.  Continue reading...
Inkstick | February 28, 2019 
When you're talking about existential threats to humanity, the only acceptable level of risk is zero, explains Global Zero Executive Director Derek Johnson.  Continue reading...
SPOTLIGHT
Rome, Italy | June 3-5, 2019
Dr. Bruce Blair spoke on preventing an arms race in the absence of the INF Treaty at a conference hosted by the Luxembourg Forum, where he serves on the Supervisory Board.  Continue reading...
Washington, DC | April 24, 2019
Jon Wolfsthal spoke on a panel of national security experts on the importance of US security commitments to its allies and the need to establish a commitment to never use nuclear weapons first.  Continue reading...
IN THE NEWS
Quartz | March 6, 2019 
Bruce Blair: "Hair-trigger launch posture… continues to run the risk that fear, misperception, miscalculation, accident or false warning could trigger a nuclear exchange."  Continue reading... 
CBC Radio | February 7, 2019 
Jon Wolfsthal: "We ended the Cold War once because the public cared about it ... the hope is that we'll do it again."  Continue reading...
Newsweek | February 5, 2019 
Derek Johnson: "Extending New START is a no-brainer."   Continue reading...
USA Today | January 24, 2019
Derek Johnson: "If the world seems less dangerous than it did a year ago, it's because we're becoming numb to the chaos and instability underpinning the nuclear balance of terror."  Continue reading...
GLOBAL ZERO
1342 Florida Avenue NW
Washington, DC
20009
+1 202.525.5962