"Diplomacy: The Missing Ingredient in Space Security"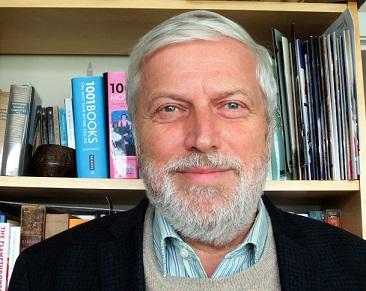 November 27, 2018
By Paul Meyer
Senior Fellow in Space and Cyber Security
The Simons Foundation
Simons Papers in Security and Development No. 67/2018
Published by the School for International Studies
Simon Fraser University 
November 2018
The Simons Papers in Security and Development are edited and published at the School for International Studies, Simon Fraser University, and supported by The Simons Foundation. The papers serve to disseminate research work in progress by the School's faculty and associated and visiting scholars. The aim is to encourage the exchange of ideas and academic debate. Inclusion of a paper in the series should not limit subsequent publication in any other venue. All papers can be downloaded free of charge from http://www.sfu.ca/internationalstudies.html.
Visit SFU's School for International Studies at the link below to view or download this recent issue of the Simons Papers in Security and Development by Paul Meyer.
Abstract: "A disturbing trend in the contemporary approaches of states to space security has been the decline in diplomacy and the consideration of diplomatic options to achieve national security goals. The official characterization of outer space as "congested, competitive and contested" has ignored the legacy and potential for "cooperation" in this unique if vulnerable realm. The authority of the foundational Outer Space Treaty of 1967, with its stipulation that space is to be used for "peaceful purposes", is being eroded by neglect and unilateral assertions that space is a domain for "war-fighting". The champions of space peace will have to become as active as the exponents of space war if a benign environment for space operations is to be preserved for future generations."
 
Amb. (Ret) Paul Meyer is Senior Fellow in Space and Cyber Security, The Simons Foundation; Adjunct Professor of International Studies and Fellow in International Security at Simon Fraser University in Vancouver, Canada; and Chair, Canadian Pugwash Group.