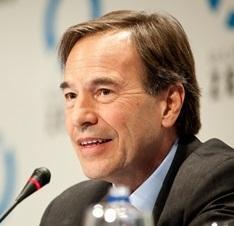 July 20, 2020
The Simons Foundation Canada mourns the unexpected death of our valued colleague and friend, Dr. Bruce G. Blair, Co-Founder of Global Zero, who died on Sunday, July 19, following a sudden illness. Dr. Blair was one of The Simons Foundation's Peace Shapers and the recipient in 2018 of The Simons Foundation Award for Distinguished Global Leadership in the Service of Peace and Disarmament.
Dr. Jennifer Allen Simons is a Founding Partner of Global Zero and worked closely with Dr. Blair and is heartbroken at the loss of such an outstanding man who dedicated is life to making the world nuclear-free and safe for humanity.
Global Zero's statement on Dr. Blair's passing is copied below and can be found at the following link.
To view or share comments intended to honour Bruce Blair's life and legacy, please visit Princeton University here.
GLOBAL ZERO MOURNS THE LOSS OF DR. BRUCE BLAIR
We are saddened to announce that Dr. Bruce G. Blair, Co-Founder of Global Zero and President of its Board of Directors, died unexpectedly on Sunday, July 19, following a sudden illness.
Derek Johnson, Executive Director of Global Zero, released the following statement on behalf of the organization regarding the recent passing of Dr. Blair:
"I am heartbroken at the sudden loss of my colleague, mentor, and dear friend, Bruce Blair.
"15 years ago, Bruce brought together an unprecedented international community of leaders and visionaries to build a new kind of movement to persuade governments to come to their senses and set aside the most catastrophic weapons on the planet. A veteran nuclear launch officer and unrivaled expert in command and control, Bruce understood — perhaps better than any single person alive — the urgency, enormity, and complexity of the nuclear threat. He built the Global Zero movement from the ground up and devoted all of his energy to making the world safer and better for all people.
"Bruce was a creative genius: brilliant, passionate, and relentlessly visionary in the face of the status quo. He worked tirelessly to focus the world on the inherent dangers posed by nuclear weapons — and to illuminate the path to a world without them. Bruce spoke with quiet, compelling force. He saw through the fog. He approached every conversation as an opportunity to challenge old assumptions and expand his thinking. He was big-hearted, steadfast, and sincere, and never missed an opening for wry humor.
"Bruce was a fundamentally good and remarkable human being. We are proud to have been on part of his journey and will always cherish his legacy of leadership, scholarship, and mentorship. He leaves behind an organization shaped by his values and convictions, and a global movement that will finish what he started.
"All of us at Global Zero are holding Bruce's family and his many friends in our hearts. We will miss him terribly, and we will honor his memory in the only way we know how: by continuing his work and seeing his life's mission through to the end."
###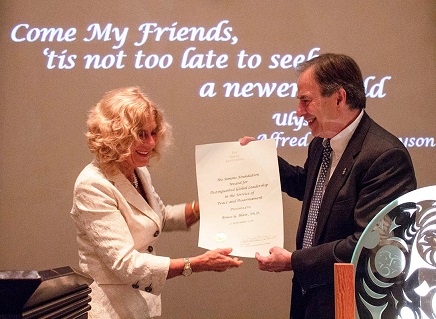 For additional tributes, please visit:
Global Zero: Bruce G. Blair obituary
Princeton University: "Bruce G. Blair, acclaimed expert on the risks of nuclear war, dies at 72"
The Washington Post: "Bruce Blair, leading voice for nuclear arms control, dies at 72"
The Wall Street Journal: "Bruce G. Blair Manned Nuclear Weapons, Then Warned About Them"
The Brookings Institution: "Bruce Blair, a driven man and a giant in the field of nuclear security"
The Pulitzer Center: "Remembering Bruce Blair"
The New York Times: "Bruce Blair, Crusader for Nuclear Arms Control, Dies at 72"