H-Diplo Article Review 115 on "A Nation of Feminist Arms Dealers? Canada and Military Exports"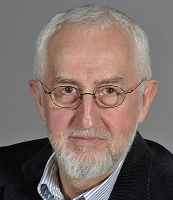 May 8, 2019
Article Review by Ernie Regehr
Senior Fellow in Arctic Security and Defence
The Simons Foundation
Review published by H-Diplo/ISSF
May 8, 2019 

See the link below for Ernie Regehr's review of Srdjan Vucetic's article: "A Nation of Feminist Arms Dealers? Canada and Military Exports" which was originally published by International Journal: Canada's Journal of Global Policy Analysis.
Introduction: "Canadian military export policies came to unusual public attention following Canada's 2014 agreement to sell $15 billion worth of armored vehicles to Saudi Arabia. The deal was negotiated under the Conservative government of Prime Minister Stephen Harper and was subsequently given official approval, through the granting of export permits, by the Liberal Government of Prime Minister Justin Trudeau, who was elected in 2015. In the debate that ensued, the greater indignation was reserved for the Liberals, who had come to power on the promise of a return to multilateralism and re-engagement with the United Nations—a posture that raised expectations of a renewed exercise of Pearsonian internationalism [1]rather than of record-breaking arms sales to one of the world's most egregious violators of global human rights standards."
Ernie Regehr, O.C. is Senior Fellow in Arctic Security and Defence at The Simons Foundation; Research Fellow at the Centre for Peace Advancement, Conrad Grebel University College, University of Waterloo; and Chairman of Canadians for a Nuclear Weapons Convention, a project of Canadian Pugwash Group.