"Putin has shown, in a demented and terrifying way, why the possession of nuclear weapons must be outlawed now"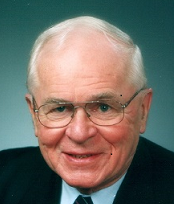 March 7, 2022
By The Hon. Douglas Roche, O.C.
Published by The Hill Times (subscription required)
March 7, 20222
Please visit The Hill Times at the link below for this important article by The Hon. Douglas Roche, a Peace Leader at The Simons Foundation Canada.
The Hon. Douglas Roche, O.C. is an author and former Canadian Senator, parliamentarian and diplomat, and one of The Simons Foundation Canada's Peace Leaders.