"Trump can launch nuclear weapons whenever he wants, with or without Mattis"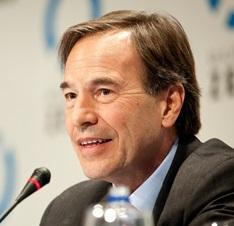 December 23, 2018
Commentary by Bruce G. Blair, Ph.D. and Jon Wolfsthal
Published by The Washington Post
December 23, 2018
 
Visit The Washington Post at the link below for this commentary
by Jon Wolfsthal and Bruce G. Blair of Global Zero.
Bruce G. Blair, Ph.D., is Co-Founder of Global Zero, Research Scholar with the Program on Science and Global Security at Princeton University, and a Peace Shaper with The Simons Foundation as a recipient of The Simons Foundation Award for Distinguished Global Leadership in the Service of Peace and Disarmament.
Jon Wolfsthal is a Senior Adviser to Global Zero and a former senior director at the National Security Council for arms control and non-proliferation.