Canada, the Arctic, and the expanding world of drones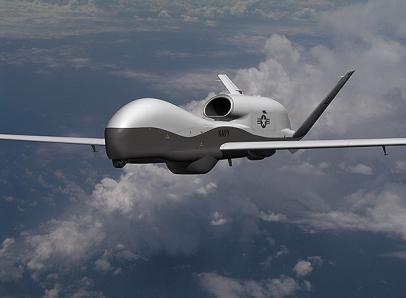 October 27, 2017
See The Simons Foundation's Arctic Security Briefing Papers for information on military policies and practices in the Arctic region by Ernie Regehr, Senior Fellow in Arctic Security and Defence at The Simons Foundation.
"Remotely piloted vehicles" get frequent mention in last spring's Canadian defence policy statement. They are characterized as integral to a range of new capabilities to be acquired by the army, air force, and navy, as bringing new operational sophistication to the armed forces, as enhancing joint intelligence, surveillance, and reconnaissance capabilities in the Arctic, and as enabling precision strikes. But don't expect to see prominent military drone operations in Canada's high north any time soon – it's a foreboding environment, adapting models to the north's unique geography and climatic conditions will take time and money, the advantages are not self-evident, and, what should be top of mind, the international community has yet to agree on credible international standards for the responsible transfer and use of drones.
The terms "remotely piloted systems" and "remotely piloted aerial systems" (referred to here as drones) appear some 20-plus times in the 2017 defence policy statement (DPS).   In the context of the Arctic, drones are listed among a range of promised new Arctic-focused capabilities: naval vessels, space-based surveillance assets, polar satellite communications, new operational support facilities, new ground vehicles – and drones. And all are to be linked in a "system-of-systems" approach to Arctic operations (DPS, p.80).
While drones for Arctic operations potentially include remotely operated land and sub-surface naval vehicles, the focus here is on remotely piloted aerial vehicles – including, as the defence policy statement confirms, "an armed [remotely piloted] aerial system capable of conducting surveillance and precision strikes" (DPS, p.73).
Canada and Drones So Far
Canada is certainly not new to drones – to operating or building them – and two recent essays in Air Force Journal (in 2015 and 2016) describe the developments.
The Canadian aircraft manufacturer Canadair, later taken over by Bombardier, developed and built both fixed and rotary wing drones. The Canadian forces never bought the fixed wing version and made limited use of the rotary wing version, which Bombardier continued to develop into the early 2000s. Canada's early participation in the American post-9/11 attack on Afghanistan led to the acquisition of the French Sperwer drone, a truck mounted, fixed wing remotely piloted aircraft with "ISTAR" capability (intelligence, surveillance, target acquisition and reconnaissance). That sounds sophisticated, but Danny Garrett-Rempel's Air Force Journal article quotes a soldier as comparing it to a "kid's remote-controlled plane with a camcorder taped to the bottom of it," propelled by an engine with a "distinctive lawnmower sound." Canada went on to lease and use a more advanced but still un-armed drone technology in Afghanistan – that is, the Israeli-built Heron drone, which was used in the Kandahar province operations.
When the Afghan mission ended, Canada was left, as the Government puts it in a recent announcement linked to the possible acquisition of long range, long endurance drones, "with no persistent [drone] capability to support domestic and expeditionary taskings."  More recent deployments have included leased ScanEagle drones, Boeing-built, unarmed systems for short range and short endurance tasks, deployed on Navy frigates in the Gulf of Aden from 2012 to support tactical intelligence, surveillance and reconnaissance.  The ScanEagle, its lease ending in 2015, was also used by the Army. The Canadian Forces also operated the small Israeli Elbit Systems "Skylark" and American Prioria Robotics "Maveric" drones in Afghanistan and for training in Canada. In 2013 the Canadian Forces announced the selection of the RQ-11B "Raven B" drone, built in the US by Aerovironment Inc. and supplied through MacDonald, Dettwiler and Associates Ltd. of Richmond, BC. At the time, the plan was to distribute 35 to 45 systems to artillery, armored, and infantry units for operations up to 2020 and beyond. Each Raven B system includes two drones capable of battery-powered flights of 12 hours, a hand-held ground control station and a notebook computer to receive and display video and data from the drone. The notebook computer is also said to serve as a second ground control station, enabling it to send the second drone to replace the first one at the end of its 12-hour mission, thus allowing continuous surveillance of a site.
In mid-2016 the Government announced the acquisition of another tactical drone system, the RQ-21A Blackjack system with the Canadian designation of CU-172 Blackjack, comprised of five unarmed aircraft, two ground control stations, and one launch and recovery system. Also built by Boeing, each remotely piloted aircraft is said to be capable of providing surveillance coverage of over 100 km for over 12 hours, at altitudes of up to 19,500 feet.  It will be based at Canadian Forces Base Gagetown and delivery is set for 2021.  The civilian Transport Canada surveillance operation, the National Aerial Surveillance Program, has also initiated a formal process to acquire at least one drone aircraft for environmental, ice movement, and sovereignty surveillance. It is looking for a medium-altitude, long-endurance drone able to fly between 10,000 and 30,000 feet for as long as two days straight. Continue reading….
Ernie Regehr, O.C. is Senior Fellow in Arctic Security and Defence at The Simons Foundation, and Research Fellow at the Centre for Peace Advancement, Conrad Grebel University College, University of Waterloo.