The Simons Foundation Award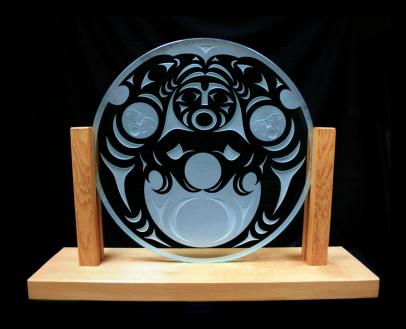 The Simons Foundation Award for Distinguished Global Leadership in the Service of Peace and Disarmament is periodically presented to an individual who has made an outstanding contribution in shaping a more peaceful and just world.
The Shaper shows a human figure holding up the Earth. The Thunderbirds support the human figure whose hands they shape. The Earth, in turn, has a body which supports both the Thunderbirds and the human figure. Inside the Earth are two Thunder Lizards. Both Thunderbirds contain human faces.
This work conveys the notion that all life is inter-related and that the human, being "the Shaper" of this World, must always be guided by this fact if he or she is to be a good caretaker of the planet.
We chose the symbols of The Shaper as our Award because our definition of a Distinguished Global Leader is a person who shapes the environment; whose leadership skills involve foresight and imagination; a leader who creates the blueprint, the guidelines; who develops and travels the path to a more humane world.